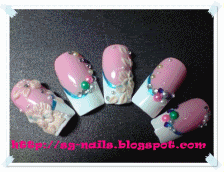 My name is Elyne Truong and I am a Vietnamese.
I was working as a nail technician in Vietnam before I came here.
I have been living in Singapore since 2001 after marrying my Singaporean husband.
I am a certified professional beautician.
Having earned my beauty diploma from June's Beauty School, I have chosen to specialise in Nails - Manicure & Pedicure.
For the past 2 years I have been working and gaining additional experience as a nail technician in Singapore.